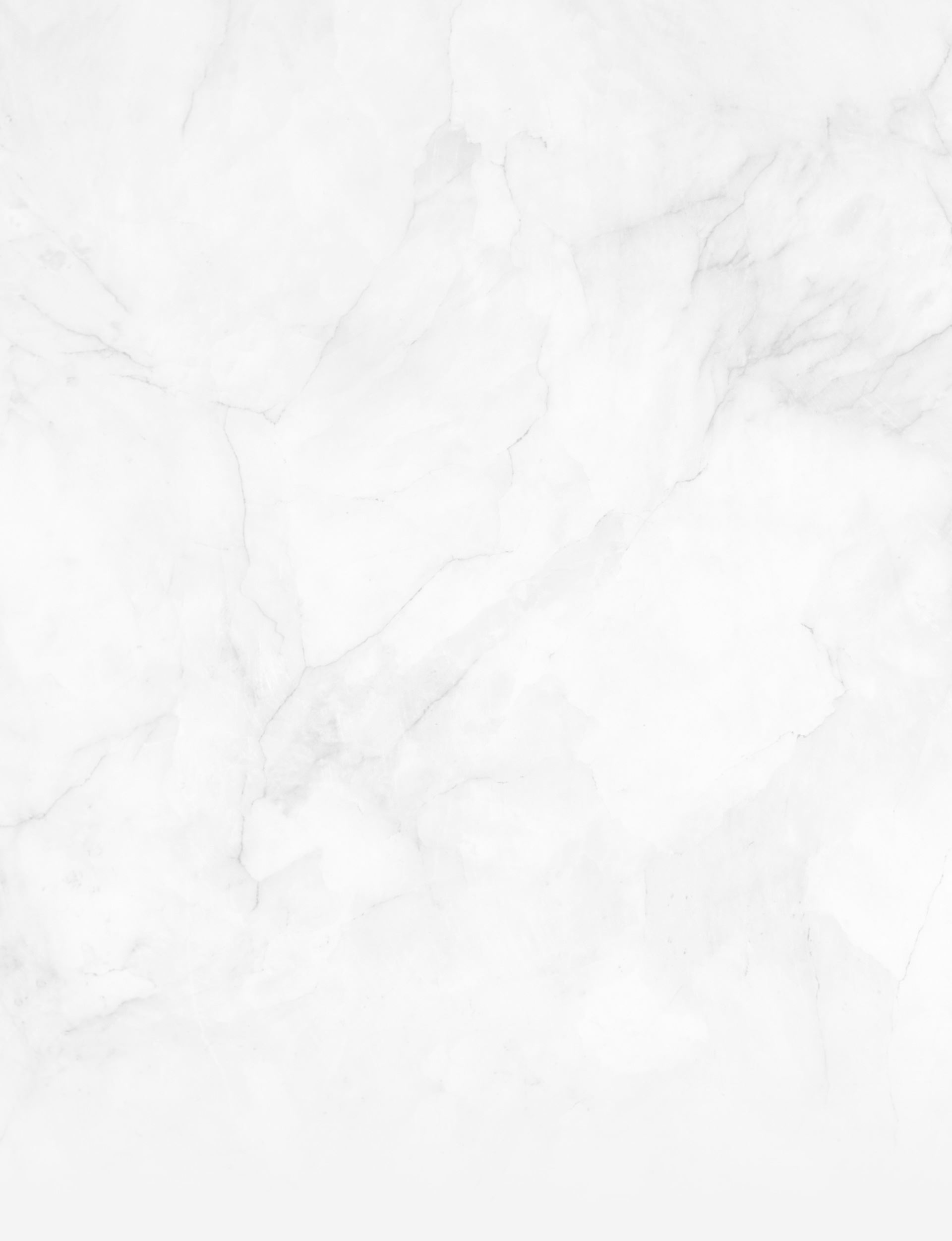 Portland Oregon J-1 Visa Attorney
Oregon Physician J-1 Visa Waiver Program (Conrad 30)
Offices in Medford & the Portland Area
Please use this link to view our live update of Oregon J-1 waiver slots remaining. The information below is a comprehensive explanation of how the Oregon physician waiver system operates.
1. Overall Distribution of Waiver Slots

Oregon's Conrad 30 J-1 Waiver Program is administered by a sub-office within the Oregon Health Authority (OHA). Oregon's program permits applicants to submit their application packets starting on October 1 of every year, corresponding with the federal fiscal year. It is first come, first serve for all 30 slots. Unlike other states, it has an informal process to reserve and hold a slot or multiple slots prior to submission of the application packet. The attorney handling the waiver may choose to contact the Oregon Health Authority to request the reservation of a slot, but that reservation will not be effective until an employment contract is signed between the physician and the prospective employer. Note that certain employment contract terms are required per federal waiver rules. That spot will be held aside for the physician until an application packet is filed by the attorney. If no application packet is filed in a timely manner, the Oregon Health Authority will inquire about the delay and ultimately may choose to withdraw the reservation to be distributed to another applicant if no sufficient basis exists for the delay. During the exceedingly rare slow years, concerns of delay are less of an issue.

The turnaround processing time for those filing J-1 waiver application packets with the Oregon Health Authority is typically one to two calendar weeks on average, assuming no government holidays occur in that time period. The busiest time of the season for processing times is always October, particularly the first half of the month. The maximum processing time is 15 business days. Once processing is complete, a positive recommendation letter (informally known as an "approval") will be issued to the applicant's attorney. The OHA will then immediately send their positive recommendation, along with supporting documents, to the U.S. Department of State (Waiver Reviewing Division), typically sent electronically. Alternatively, sometimes the OHA is unable to initially approve the case. If the OHA finds deficiencies during its processing of the J-1 waiver application packet, then it will request corrections or clarifications so processing can continue and be completed.

OHA regularly communicates with various employers (and vice versa) regarding an update on potential physician candidates who have yet to sign an employment contract. Therefore, OHA is acutely aware when slots have the potential to be taken. Slots remain first come, first serve without favor. OHA has a written policy in their rules that limits each employer entity to a maximum of six waiver slots during any given fiscal year unless certain exceptions can be arranged. Exceptions such as distribution of physicians to severely underserved worksites ("particularly high need") or if extra slots are left over as a result of low demand. OHA does attempt to ensure that all regions of the state have access and use of these 30 slots through semi-even distribution. It also seeks to attract community health centers and mental health employers as priorities. These attempts to evenly distribute are complex and difficult because some regions are in much more need, particularly certain specialties, so there are compromises made during some of the in-demand seasons. Employers attempting to show need will find that providing data or evidence to OHA is most helpful to secure a waiver spot.

2. Primary Care V. Specialty Distribution of Waiver Slots

Federal law sets the minimum requirements for which each state health authority must abide when it comes to their J-1 waiver program, but Oregon has the power to add restrictions above and beyond those minimums and set policies on the administration of those rules. The program has periodically modified its rules and practices since 2015, and especially since October 1, 2018, to evolve with the changing landscape of immigration. For example, the rules still state that an ETA 9035 (LCA) is required, but that is no longer enforced.

In Fiscal Year 2019, with Oregon's rising popularity becoming evident, OHA reevaluated the entire way it fills its slots. It implemented a two-tier system. Tier 1 is designated for primary care physicians only: Family medicine, internists, hospitalists, pediatricians, OB/GYN and general psychiatrists. Oregon does recognize hospitalists as Tier 1, especially given their rapidly growing prevalence and need. These primary care applicants are permitted to apply on or after October 1 of each year and have priority to fill the slots. Tier 2 is designated for specialists, whereby specialists are not permitted to apply until November 30 of each respective year. It is theoretically possible that all 30 slots have been depleted by the Tier 1 applicants by the time November 30 arrives, but that has never happened since this two tier system has been implemented.

The state accepts all types of specialists as long as they have a qualified sponsor who can meet all the mandated requirements. Not all sponsoring employers can meet all the requirements, however; for example, one of Oregon's most taxing requirements involves the minimum Medicaid patient visits that each employer must meet in order to sponsor a waiver physician. There are two exceptions to this requirement. This issue is heavily dependent on the employer and is worked out in the background between the attorney, employer, and OHA without the physician's involvement (therefore it will not be discussed any further here).

For Tier 1 applicants, there is an exception that permits these specialists to apply prior to November 30 if they fall under the "high need exception." This exception requires documentary evidence to establish that the specialty is in high need in that geographical area of practice; this is often erroneously conflated with the physician being highly needed by the sponsoring employer. The employer's particular need for that physician is not sufficient to meet the burden for this exception. Oregon attempts to prioritize the majority of its slots to primary care physicians over all others, but in practice this is not feasible due to equally extreme shortage of many specialties; therefore, specialists are given a very fair opportunity to obtain a slot.

3. Lack of Waivers & Solutions

Historically, Oregon's 30 J-1 waiver slots were never filled up during each of the annual cycles (October 1 of the current year through September 30 of the following year). This changed in Fiscal Year 2016. Compared to other surrounding states, Oregon's popularity was that of a late bloomer. Since that year, Oregon has depleted all its slots at varying points during each respective cycle. In general, each year since Fiscal Year 2016 the slots have run out progressively sooner than the prior year, with some variation. For example, in Fiscal Year 2021 (started October 2020), there was a dramatic drop in the pace of slots being filled due to the COVID-19 pandemic, whereas during the prior year all records had been broken, and we were on track to have another exceptionally popular year. Sarpa Law was involved in helping the State of Oregon revise its rules in 2018. At that time, the law firm predicted that Oregon's slots would become filled as early as October 2 within the immediate next few years and proposed a more sustainable structure to be studied and ultimately implemented to handle what will surely be an overwhelming competition among employers. That level of scarcity of slots has yet to come to fruition, but we predict it will happen sooner than later. Our firm will remain on the forefront of helping provide solutions from an attorney's perspective to the government, so the distribution of waiver slots remains fair for all parties involved.

We believe this impending problem with lack of waivers will happen soon because of a number of reasons: The lack of readily available waiver slots in other desirable states, the meteoric rise in Oregon's population as exhibited by the rise of property values and low vacancy rates, statistics showing the numbers of relocations to Oregon, the decreasing number of U.S. citizen physicians, only one medical school in the state, and the pro-immigrant politics of the government and its residents who are on the vanguard of immigrant rights movements, as exhibited during the Trump administration.

There are a few solutions if a waiver is not available for a physician. First, they can be put on a waiting list in case another physician ends up not pursuing their waiver prior to it being fully processed by Oregon Health Authority. If a waiver has already been filed by Oregon and then the physician no longer wishes to pursue their waiver, it may be too late to give that waiver to someone on the waiting list. If, however, the waiver can be withdrawn before it's adjudicated with the U.S. Department of State, then there have been situations in which Oregon considers that waiver to be unused and returned. These scenarios involving a waiting list are rare, but it has occurred due to events such as an accident, having to return back to one's home country unexpectedly, or when the physician has a second type of waiver become available.

Second, if during a particular year all slots have been taken, Oregon permits applicants to avail themselves of the option to obtain a "roll-over" slot into the next year and considers all "roll-over" slots to be first ahead of first-time applicants in that new year. There are apparent disadvantages to this option, and it is rarely utilized, but nonetheless it may act as a solution for some applicants.



To illustrate how this "roll-over" option works, the following is an example:

Waiver slots open up on 10/01/2019 for the Fiscal Year 2020, but unfortunately the last remaining slot is taken less than five months later on 02/20/2020. A specialist physician attempts to apply on 02/21/2020 in order to obtain a J-1 waiver prior to his fellowship graduation on 06/30/2020 so he may start employment on H-1B with Acme Hospital of Oregon shortly after graduation. Oregon Health Authority has agreed that they will consider this applicant a "roll-over" and issue him Waiver Slot #1 on 10/01/2020 to work for Acme Hospital of Oregon. Being issued a waiver by Oregon does not mean a J-1 waiver has yet been approved by USCIS and does not mean an H-1B has yet been approved, both of which can take at least several months after 10/01/2020, depending on government processing times that particular year. Therefore, the issue becomes whether this specialist physician must exit the United States or can maintain his status inside the United States from the time he graduates fellowship on 06/30/2020 until he receives both his J-1 waiver approval and his H-1B approval.

4. H-1B Extenuating Circumstances Transfers

Physicians sometimes seek to utilize the H-1B "extenuating circumstances transfer" option. This option, if approved, permits the physician to exit their three-year waiver obligation with the employer who sponsored their waiver and transfer their remaining balance of time to another employer. While it is well established among immigration attorneys that a state health authority's letter of support or overall approval of the transfer is not a requirement, it is always helpful given the discretion that USCIS yields in these unique types of H-1B change of employer cases. Such a letter is also respectful of Oregon's rules on transfers. The OHA is mindful that the need may arise time-to-time in special circumstances where the physician has no choice but to transfer from the original sponsoring employer. Each case is treated on a case-by-case basis, and it is within the sole discretion of the OHA to issue or not issue a support letter. Some factual circumstances are much more compelling than others. Generally speaking, the state desires that the transfer benefit its patient population, therefore internal transfers from one underserved Oregon employer to another underserved Oregon employer is afforded more support. This is particularly true in the rare cases where both the transferring employer and receiving employer support the physician's move. External transfers, where the physician has taken a finite and valuable Oregon waiver slot away from another applicant and now wishes to abandon that waiver to move outside the state of Oregon is afforded the least support, if any at all.

5. Oregon & Physician National Interest Waivers

Oregon's J-1 waiver program does support Physician National Interest Waiver (PNIW/NIW) cases and does provide "attestation" or "public interest" letters, although there are no state rules addressing this issue. Given that a five-year employment contract is required for issuance of such a letter, with the exception of transferees into Oregon, the state sees PNIW cases as benefiting the state. Unlike some states, such as California, the requirements for the issuance of such a letter are not onerous or lengthy in nature. Still, it is within the discretion of the OHA whether to issue such a support letter, and it is not obligated to do so, especially with physicians who do not benefit the state's patient population. Without a state support letter, most PNIW cases will not meet the requirements with USCIS.

6. Conclusion

The Oregon Health Authority's rules have been refined to react with the needs of the communities it serves, and therefore, when certain rules have not worked it has adjusted accordingly. Moreover, the program strives to truly serve its purpose of bringing and retaining elite immigrant physicians to the state. In this effort, the Oregon Health Authority is renowned in providing excellent communication and facilitation of its functions. For example, it involves stakeholders and considers their views when revising policies, always for the betterment of Oregon's residents.

Over 15 Years of Legal Experience

Nearly Perfect Success Rate for Approvals

First Class Service

Honesty Above All Else